Welcome to the online home for tour guide & guidebook author, Robert Wright. Through his company Endless Mile, Robert has guided thousands of visitors around Portugal & Argentina… with Spain guides currently being developed. He has also maintained a blog since 2001, sharing his explorations & travel advice. Robert's unique insight makes this webpage a great source of inspiration for your next adventure!
---
Guided visits

Working since the year 2000 for Rick Steves, my responsibilities have included everything from guiding groups around Europe to updating & writing new content for his guidebooks. I've even helped develop several new tours. The experience has been an incredible learning process over two decades… but the pandemic brought us all to a standstill in 2020.
While his group tours won't resume until 2022, Rick has generously offered to organize a program in the Guides' Marketplace. The idea is to put independent travellers in touch with his guide staff living in Europe, & I jumped at the chance to participate. Prices are set firm for each country, & I'll be offering three different routes of 3.5 hours for 200€ each. Rick makes no profit from this program, but hopefully we'll get some work & ease back into the guiding world. Thanks, Rick!
In August, I'll develop a separate page with all tour details. In the meantime,email me with questions or reservations & stay tuned for more details. I'll be be fine-tuning these walks over the long, hot summer:
Architecture is a passion, so a walk focusing on Regionalismo is a beautiful way to discover Sevilla.
Also I'm a big fan of Holy Week in Sevilla —check out these posts to find out why— so I'll help visitors get a feel for Semana Santa during the other 51 weeks of the year.
I first lived abroad in Cádiz so that city holds a special place in my heart. I return often & love to showing off one of the oldest cities in Europe.

---
In case you plan to visit destinations other than Sevilla or Cádiz, consider purchasing one of the publications below. Focusing on history, architecture & current events, Endless Mile PDF guides facilitate independent travel by providing themes to explore on your own. EM currently covers Lisbon with three guides, a single one for Alcobaça & five for Buenos Aires:
Lisbon guides

One of the most visually stunning of all European capitals, sunlight reflects off the Tejo River onto pastel buildings stacked high among several hills. Amazing views are everywhere… if you can survive the hike up! Lisbon has a marvelous public transportation system but is also an ideal city for walkers since distances are quite manageable. Unafraid to mix a bit of the modern along with its stunning Baroque past, the city remains pleasantly lived in, homey & welcoming —at least outside the now overrun Baixa. The following guides reveal the city in fascinating detail: Azulejos, Mosteiro dos Jerónimos & Catholic heritage.
●
●
●
Mosteiro de Alcobaça guide
At the junction of two rivers on a former frontier, Cistercian monks used know-how, determination & prayer to create the most influential monastery in all of Portugal. But after war with Napoleon & a later rejection of monastic orders, the national government dissolved the monastery & sent monks away. Fortunately restoration projects have helped preserve their legacy. The following guide reveals the Mosteiro de Alcobaça in fascinating detail: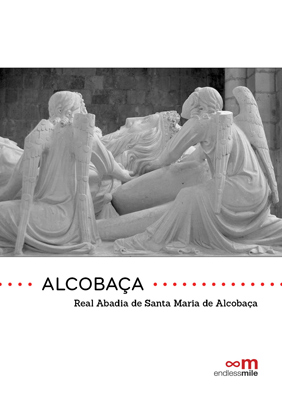 ●
●
●
Buenos Aires guides

With an urban area of almost 13 million people —32% of the nation's population— Buenos Aires is an urban explorer's paradise. Its grid street plan is easy to navigate, remarkably flat terrain makes getting around easy & the city's immense size urges walkers to continue on & on. Buenos Aires experienced a long, overdue rebirth after the 2001 financial crisis & its charm continues to bring tourists back… even if economic troubles continue. Possessing a rich & complex history, Buenos Aires has much of interest often hidden in plain sight. The following guides reveal the city in fascinating detail: Recoleta Cemetery, Plaza de Mayo, a discounted bundle of both Recoleta Cemetery & Plaza de Mayo guides together, Art Nouveau, Once/Calle Paso & Domes (free to download as a sample of our style).
●
●
●
It's easy to see what makes Endless Mile unique: these are guides written by a guide. I take advantage of local research facilities to demystify urban legends as well as recover long-lost connections between people & events. No other guidebook contains this amount of investigation. Also, I add many custom graphics & maps to each guide. Although attention to detail & original research sets Endless Mile apart, so does my unique style of presentation. I hope you enjoy exploring with me!